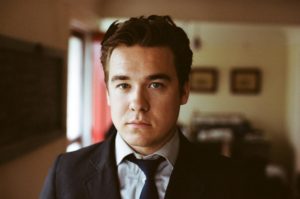 Luke Price is a talented young multi-instrumentalist known for his great balance of taste, rhythm, and technical ability.  He is known for pushing genres, styles, and fellow musicians into new territory while delicately respecting the great musical traditions that have come before.

At the young age of seven, Luke began competing in fiddle contests and quickly made a name for himself winning the National Title at ages 12
and 17, along with a long list of awards from contests all across the country, including The Fiddlers Frolics and the Grand Masters.  In 2014, he became the National Old-Time Fiddling Grand Champion, and was honored to win back to back titles by taking the prize in 2015 as well. He's since won the Weiser trophy twice more in 2017 and 2022.

 At the young age of 15, he began teaching private lessons.  While continuing to carry on the Texas fiddling and contest traditions, Luke began to expand his playing to many other styles, namely; jazz, soul, blues, funk, bluegrass, and pop.

After completing his B.A. in Professional Music at the esteemed Berklee College of Music, he moved to Portland, OR, where he continues to record and perform his original music with his Old Soul Pop band, "Love, DEAN."  He has performed and collaborated with a host of other musicians including: Tony Furtado, Scott Law, Jesse Harper, Sam Grisman, Jack Dwyer, Love Canon, Tristan and Tashina Clarridge, and many more…

Now, he continues to teach privately, while also teaching as an Associate Professor at Lewis & Clark College.  He is also touring with "Love, DEAN" and other projects.  Luke is passionate about passing on the Old fiddling traditions, and also creating new music measured with taste, technical control, and joy.