Colorado Oldtime Fiddlers' Association
Welcome! The Colorado Oldtime Fiddlers' Association (COTFA) is dedicated to promoting and preserving the traditional American art form of old-time fiddling. We sponsor and support fiddle contests across Colorado, including the Colorado Fiddle Championships; provide fiddle and guitar workshops; sponsor square dances; hold jam sessions; and support community outreach programs, including the El Sistema music program.
2019 Contest Results for the 17th Annual Colorado Fiddle Championships are posted HERE! Congratulations to our 2019 Colorado State Fiddle Champion, Ridge Roberts!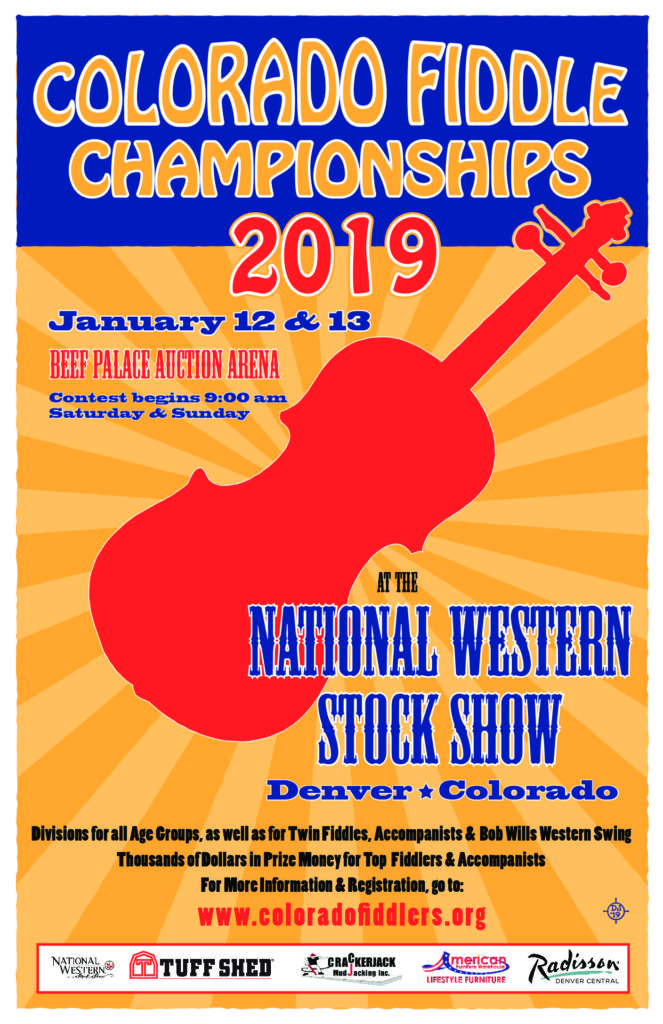 You can donate year round through Colorado Gives.