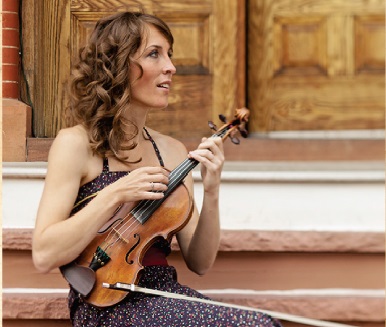 Instructor: Katie Glassman
Town or Area: Denver, Colorado
Phone: None available.
E-Mail: katie@katieglassman.com
Ages I Teach: Any!
Method: Lessons are taught primarily by ear, with an emphasis on music reading. I teach fiddling in the traditional sense of building a song from the melody and then expanding to many variations of the theme. Practice programs and styles taught are designed per student.
Years Teaching: 18 years.
Fiddling Style/Styles: Texas oldtime fiddle, swing, western swing, Gypsy jazz and Celtic.
Katie Glassman and SNAPSHOT Holiday Shows
Webpage: http://www.katieglassman.com/Katie_Glassman/Home.html