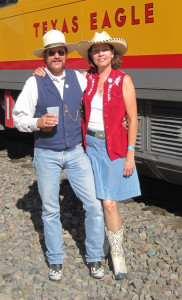 Doug Johnson is our newsletter editor. COTFA member Celeste Johnson (no relation) provides many articles and ideas for articles, and all members are invited to submit pertinent stories and news.
Look for these features in our newsletter:
The Colorado Traveler – features member's who travel to fiddle contests and share their experiences.
A Note from the President – Linnea Kenney fill you in on the lastest.
History of Fiddling in Colorado – Chris Daring shares the Legacy of Texas Style Fiddling in Colorado.
Member Birthdays
New Member's
Fiddle Contests
Teacher's Corner – COTFA instructors share tunes and learning idea's
Featured Fiddler – Each issue features a member
…. many other ideas to come!
Newsletters
Click to view our March/April 2012 Newsletter, which includes a remembrance of the late Lloyd "Dick" Barrett, one of the world's premiere fiddle players.
You can also view our past newsletters by visiting our Newsletter Archive.